Intermec Mobile Phones & Portable Devices Driver Download For Windows 10
Published by Marketing
May 7, 2020
Intermec CN3 Mobile Computer 1D/2D CN3AQH841G5E200 WiFi PDA Scanner WM6.1. Intermec Black Protective Case, Large Back, for CK31 Scanner 825-168-001 - NEW. The CN70/CN70e mobile computers are ideal for mobility applications that demand a compact form factor with no compromise on ruggedness. CN70/CN70e Ultra-Rugged Mobile Computers Honeywell CN70 and CN70e Ultra-Rugged Mobile Computers achieve true functional agility with the perfect balance of ruggedness, duty cycle and ergonomics. Whether you need a smartphone-sized, gun-sized, or full-sized mobile computer, Intermec has a mobile computer for you. Intermec mobile computers can come equipped with a laser or imager barcode scanner, as well as Android or Windows operating system. Some of our top Intermec Mobile Computers include the CK3X (Full-Size), CK71 (Full-Size), CN70e (Phone-Size), and CV41e (Vehicle Mounted). Call one of our mobile computer experts to learn more about the Intermec mobile computer line or to.
To Buy or See Price, visit our E-Commerce store
BarcodeSavings.com
The Intermec CK3X mobile computer is one of the most popular handhelds we sell and has an excellent price-performance point. With a 5-foot drop specification and IP54 rating, this device can be used in a wide range of applications from light office to warehouse and distribution centers.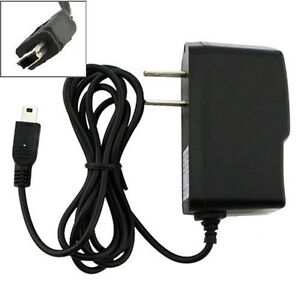 Like the CK3R, the CK3X has a TI 1GHZ multi-engine processor, 256MB RAM/512MB ROM, a 3.5″ Transmissive QVGA (320×24) display, and
runs the Microsoft Windows Embedded Handheld 6.5.3 operating system. Some enhancements include 1) a snap-on trigger option so you can use it with a gun form-factor and 2) a near-far 1D/2D scanner. The near-far scanner uses the EX25 scan engine which allows you to scan 1D and 2D barcodes as close as 6 inches to as far as 50 feet away which is great when you need to scan both product barcodes on a pallet as well as location barcodes hanging from the ceiling.
Other features of the CK3X include Vocollect Voice Support and an optional RFID reader.
The CK3X is compatible with Intermec's deployment tools including SmartSystems device management, ScanNGo, CloneNGo and Device Health Monitoring.
Intermec Mobile Phones App
• Rugged: Withstands multiple 1.5m (5ft) drops to concrete across all operating temperature ranges and an IP54 seal rating against rain and dust
• Scanning: Choice of integrated high motion tolerance 2D area imager or 2D near/far area imager supports high-performance, omni-directional scanning
• Radio: Supports industry standard 802.11 b/g/n and Bluetooth radio for adaptable communications
• Battery: Industry-leading battery performance will last a full shift and beyond
• Processor: Equipped with a power-efficient 1GHz multi-engine Texas Instruments processor, 256MB RAM and 1GB Flash
• Voice: Designed to support Vocollect Voice to combine voice-directed workflow with traditional barcode data collection
• RFID: Optional field-installable RFID reader to adapt with your changing data collection needs
Display
• 8.9 cm (3.5 in) Transmissive QVGA
• 240 x 320 pixels
• 65,536 (16 bit RGB) Colors
• High-Durability Touch Screen
• LED Backlight
Environment
Drop Survival: Multiple 1.5m (5 ft.) to concrete per MILSTD 810G across operating temperatures
Tumble Specification: 1,000 (0.5 m) tumbles per IEC 60068-2-32 specification
Electrostatic Discharge: +/- 15 kV air discharge, +/- 8 kV direct discharge
Humidity: Non-condensing, 95%
Operating Temperature: -10°C to +50°C (+14°F to +122°F)
Charging Temperature: +5°C to +35°C (+41°F to +95°F)
Storage Temperature: -20°C to +70°C (-4°F to +158°F)
Rain and Dust Resistance: IP54, category 1
Keypad
Both keypad options feature backlit hard keycaps with laser-etched legends
Mobile Phones Definition
Memory and Storage
Flash ROM: 1GB
Memory/Storage Extensions: Customer-accessible micro-SD slot for removable memory cards up to 32GB
RAM Memory: 256MB RAM
Microprocessor
Texas Instruments 1GHz multi-engine processor architecture
Operating System
Microsoft Windows Embedded Handheld built on Windows 6.5.3 technology with Intermec HTML5 Browser (available via download)
Physical Characteristics
Length: 21.6 cm (8.53 in)
Width: 8.3 cm (3.29 in), 6.1 cm (2.4 in) – grip area
Depth: 2.8 cm (1.12 in)
Weight: 499 g (17.6 oz) with 5.1 Ah battery
Power
Battery Type/Supply:
Battery Pack: Removable, rechargeable
• Included: User removable, rechargeable Lithium-Ion; 3.7V, 5100 mAh (18.5 Watt-hours)
• Optional: Removable, rechargeable Lithium-Ion; 3.7V, 5200 mAh (18.5 Watt-hours)
• Optional: Removable, rechargeable Lithium-Ion; 3.7V, 2000 mAh (7.4 Watt-hours) Smart Pack
Scanning Performance
Scan Engine Options: EA30 high performance motion-tolerant 2D Imager; (up to 500in/s) white LED illumination; red laser aimer and framer optimized for all lighting conditions. Capable of scanning all common 1D and 2D barcodes; 1D as small as 4 mil; 2D as small as 6.6 mils. Refer to User's Manual for depth of field performance.
EX25 near/far 2D Imager: Capable of scanning 1D and 2D barcodes from 15.2 cm to 15.2 m (6 in to 50 ft). Refer to User's Manual for depth of field performance.
Communications Interface
USB: Full Speed 2.0 OTG©, USB : Full Speed 2.0 Client©
Wireless LAN: IEEE®802.11 b/g/n WLAN
Security: Wi-Fi Certified for WPA and WPA2
Authentication: 802.1x
Cisco Compatibility: CCXv4
Encryption: WEP (64 or 128 bit), AES, TKIP
Wireless PAN: Integrated Bluetooth® Class II, Version 2.1+EDR
Operating Channels: 0 to 78 (2402 – 2480MHz)
Data Rates: 1, 2, 3 Mbps
Antenna: Internal


Product Information
Contact Us
Please fill out the form below:
Small in size, huge in power, Intermec's latest innovation leads new category
Mobile Phones In India
Intermec, Inc. recently announced the CS40 – introducing the first rugged mobile computer with the size and styling of a smart phone. The CS40 provides the ultimate solution for mobile professionals that require high performance barcode scanning and mobile line of business applications.
Unlike consumer grade smart phones that yield low performance and high failure rates when force-fit into line of business applications, the CS40 is designed for mobile professionals who need versatile and reliable access and acquisition of information in real-time, at the point of work.
The CS40 enables an all-encompassing business process transformation for mobile workforces in pre-sales, merchandising, field service, long haul and truck load transportation. The new solution empowers workers with uncompromised efficiency, productivity, and uptime necessary to improve business processes and deliver a positive customer experience with:
The ability to withstand multiple four foot drops to concrete on all corners and sides
Protection against dust and liquid intrusion from any angle with IP54 rated sealing
High performance 1D/2D barcode scanning through a true 2D imager
Advanced 3.75G voice and data communications
Three mega-pixel color camera
Compatibility with the full line of Intermec mobile printers, SmartSystems, accessories and peripherals
'The CS40 is an innovative field mobility solution that connects workforces to the enterprise with an unparalleled combination of performance and durability for Smartphone-sized devices,' said David Krebs, Director Mobile & Wireless Practice, VDC Research. 'The CS40 addresses a unique need in the market for fully functional smaller footprint mobile devices that are designed to support sustained operation of critical enterprise applications to maximize workforce productivity.'
Mobile Phones Wikipedia
'Microsoft is firmly committed to providing enterprises with stable, powerful and flexible operating systems on the most advanced computing technologies,' said Kevin Dallas general manager of the Windows Embedded Business Unit at Microsoft. 'The Intermec CS40 is indeed a leader in this new category and is a powerful example of what Windows Mobile 6.5 can deliver for customers.'
In addition to running critical line of business applications that improve business processes, increase revenue and reduce the TCO of a field mobility solution, CS40 support can be outsourced through Intermec's recently announced INcontrol managed services offering. INcontrol delivers integrated network and device management to remotely track assets, secure network investments, remotely manage and offer dependable performance at the lowest TCO.
'Businesses do not have the time or the money for employee downtime; they need reliable line of business applications operating on devices that can handle the rigors of inclement weather and accidental drops to non-cushioned surfaces, not smart phones that are built to run social networking applications and play music,' said Pat Byrne, President & CEO of Intermec. 'The CS40 and Intermec's broad portfolio of software, services and peripherals provides the industry's first true comprehensive and seamlessly integrated business solution.'
To learn more about the trends driving this new device category, Intermec has made available the following materials:
Q3 Realtime – featuring contributed articles from VDC, video commentary from AT&T, a video whitepaper, and CS40 application videos
Product Profile – providing more insight into the CS40's robust capabilities
New T2 Blog Posts – Vendor-neutral blog articles discussing relevant industry trends related to the new marketplace and other current AIDC trends
Customers interested in deploying the CS40 can purchase units through Intermec PartnerNet members in Q4 2010.
Intermec Mobile Phones Verizon
For more information, visit www.intermec.com/realtime or www.intermec.com/blog.
About Intermec
Intermec Inc. develops and integrates products, services and technologies that identify, track and manage supply chain assets and information. Core technologies include rugged mobile computing and data collection systems, bar code printers, label media, and RFID. The company's products and services are used by customers in many industries worldwide to improve the productivity, quality and responsiveness of business operations. For more information, visit www.intermec.com.
SOURCE: Intermec Inc.